Granqvist Beverage House S.A. fué fundado en 1983. Al principio como una agencia hacia el monopolio viejo Vin & Sprit. Más Tarde, con Suecia dentro de la unión europea, recibimos nuestros derechos propios y empezamos a trabajar como importadores en mayo de 1995.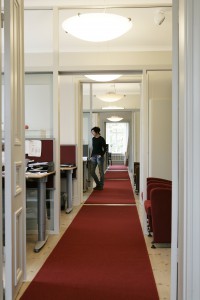 Hoy colaboramos con DLP (Drinks Logistics Partner), que desposita nuestros productos y también distribuye los productos a las tiendas de "Systembolaget" tanto a los restaurantes como comerciantes diferentes y agencias de Taxfree.
La oficina principal está en Tidaholm en la parte sudoeste de Suecia.

Referencias de clientes
Systembolaget, Vinmonopolet, The Nobel Foundation (Nobel Banquet), Viking Line, Birka Line, Eckerölinjen, Ånedinlinjen, Axfood y På Gaffeln etcétera.
Dentro de la industria de la restauración entre otros Stadshuskällaren en Estocolmo, Pontus in the Green House, Edsbacka Krog, Grand Hotell en Estocolmo, Eriks, Öst 100, Fredsgatan 12, Laxbutiken en Falkenberg, Sjömagasinet y Fiskekrogen en Göteborg, Branteviks Bykrog, Ekenäs Skärgårdshotell, Restaurang Niklas en Helsingborg, Sofiero Slottsrestaurang.
Granqvist Beverage House
Vulcanön, Vulcans väg 1, SE-522 30 TIDAHOLM, SWEDEN
Phone +46 502 148 88
E-mail: info@granqvistbev.com
www.granqvistbev.com